Crawford's Barn
Physical Address:
2715 Tiber Drive
Sacramento, CA 95826
(916) 361-0537
Mailing Address
10011 Folsom Blvd. #273
Sacramento, CA 95827
Crawford's Barn is part of a lovely 2.75 acre, private park located near the south banks of the American River in Sacramento and owned by the College Greens East Homeowners' Association. This property, including the historic horse barn, was originally part of a horse ranch owned by Mr. Samuel Henry Cowell. The barn housed his stable of race horses including the famous horse named Crawford, the namesake of this community facility.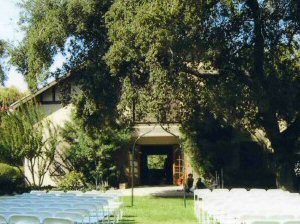 Crawford's Barn
2715 Tiber Drive
Sacramento, CA 95826
(916) 361-0537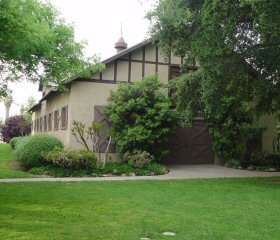 The general area is rich in history. It was originally inhabited by the Nisenan Indians, part of the Maidu Tribe, who occupied the drainage of the American, Bear and Yuba rivers. Early western settlement of this area included the nearby John Sutter's Gristmill Park.
This beautifully renovated barn within a quiet, tree-shaded park, provides a beautiful and unique setting for a wide variety of social functions. The facility includes a kitchen, bar area, bride's or family dressing room, restrooms and tables and chairs.
Interested in learning more about Crawford's Barn? Orientation starts promptly at 7pm every Thursday night with a viewing and questions to follow. Doors close at 8pm.